Detect & Investigate
Abnormal User
Behavior
with
360-degree Visibility
Introducing
Netwrix Auditor 8.5
.
The only visibility
and governance
platform for hybrid
cloud security
NEW

Secure identities and data
in the cloud
Support your move to the cloud with proper security controls over Azure
AD and SharePoint Online
to thwart threats and make better data access
governance decisions.
Netwrix Auditor for
Azure AD
Delivers actionable intelligence about what's going on in Azure Active Directory, enabling you to detect and investigate unauthorized changes to security settings, privilege escalation and suspicious access to Azure applications in time
to make a difference.
Netwrix Auditor for
Office 365
Provides security intelligence about user behavior in SharePoint Online, so you can easily identify inappropriate data access and promptly take steps to prevent leaks of
sensitive information.
NEW

Protect your structured data against exfiltration
In addition to visibility into unstructured data, gain control over database
activity to detect, investigate
and remediate threats to structured data.
Netwrix Auditor for
Oracle Database
Gives you visibility you can trust into what users and DBAs are doing in your Oracle databases, so you can quickly spot anomalous behavior and take action before a data
breach occurs.
Netwrix Auditor for
SQL Server
Strengthens your control over highly privileged users, giving you confidence that you can detect any unauthorized access to your
SQL databases.
NEW

User Behavior and Blind Spot
Analysis — Detect insider
threats
or external attacks
in progress
Spot anomalous access attempts, suspicious activity and abusive user
behavior across multiple systems that would
otherwise go unnoticed. With
Netwrix Auditor, you can detect insider threats and cyber-attacks, identify
bad actors,
and respond to incidents efficiently.
Has there been any abnormal access to
sensitive data?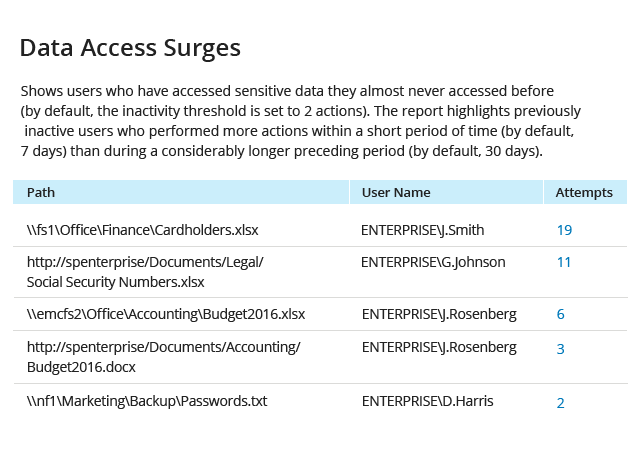 Is anyone accessing
stale data?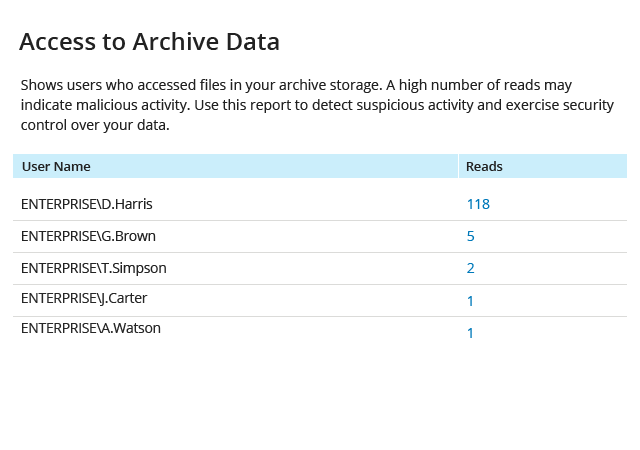 Have there been any unusual spikes in failed activity?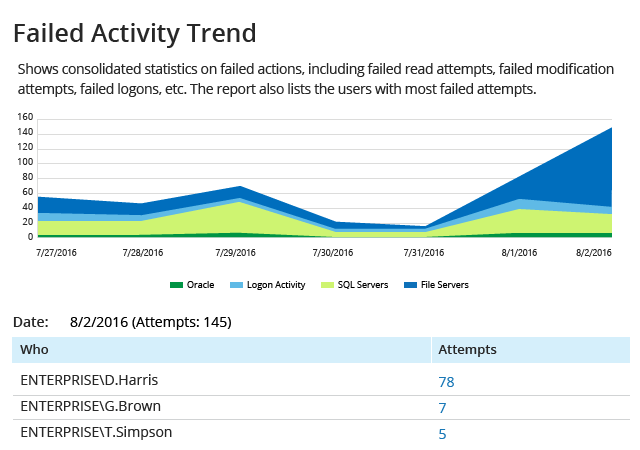 Who is active outside of business hours?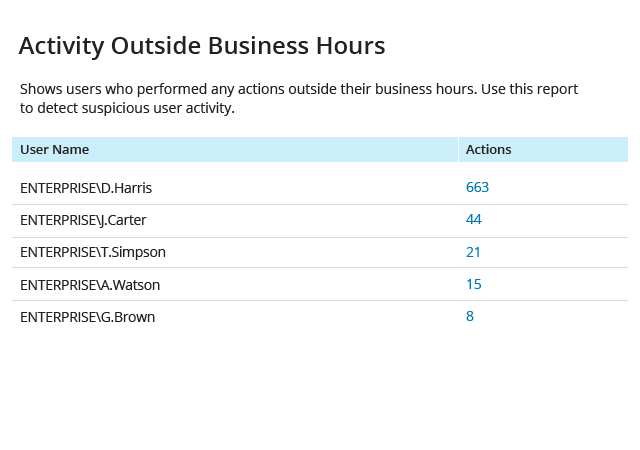 Has anyone put harmful files on corporate data storage?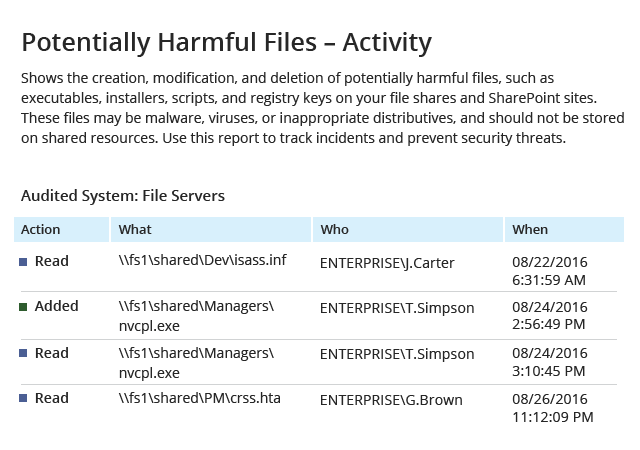 Are there any files likely to contain PII or other
sensitive data?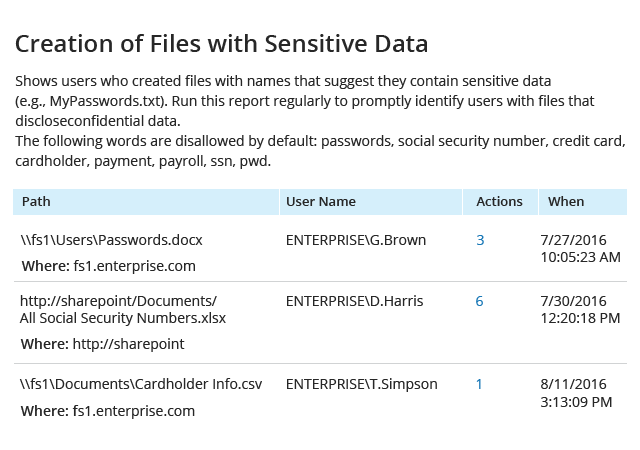 NEW

Add-on Store — Fully leverage
your IT security ecosystem
through
seamless,
bi-directional integration
Maximize the value of your existing security applications by feeding them granular audit data from Netwrix Auditor.
Visit the Netwrix Auditor Add-on Store to discover free add-ons for integrating with the leading SIEM systems.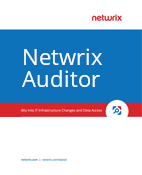 See the full list of Netwrix Auditor advantages and learn more about
360-degree visibility for detecting & investigating abnormal
user behavior.
Download New Datasheet (.pdf)