CCPA Requirements and Netwrix Functionality Mapping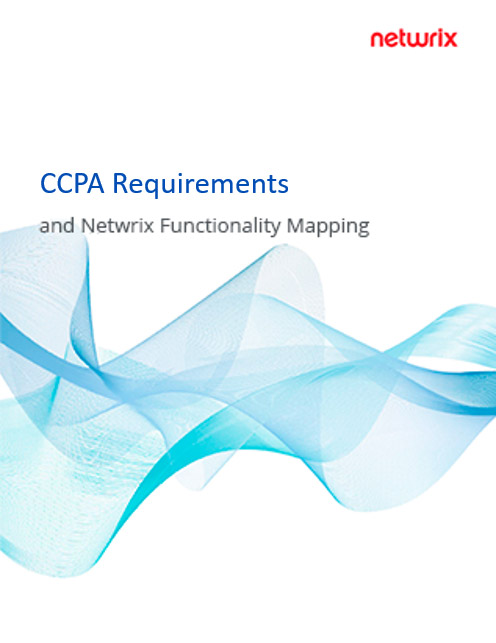 The California Consumer Privacy Act of 2018 (CCPA) grants California residents more control over their personal information collected by large organizations, regardless of location, including the right to inspect their personal data, opt out of its sale to third parties and request its deletion.
This document maps CCPA requirements to Netwrix product functionality to empower organizations to simplify preparations for compliance audits. With this guidance, you can:
Understand the key provisions of the CCPA.
Leverage Netwrix product functionality to achieve compliance with those provisions.