GDPR Requirements and Netwrix Functionality Mapping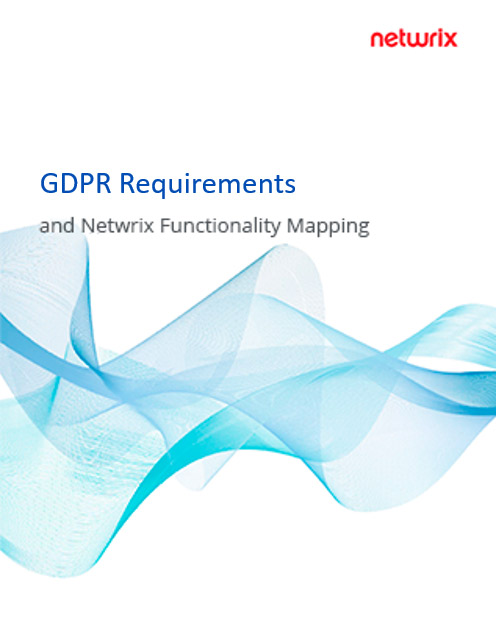 The General Data Protection Regulation, or the GDPR, primarily seeks to provide unified and clear rules on stronger data protection that are fit for the digital age, give individuals more control of their personal information processed by companies, and ease law enforcement. All organizations — even those not based in the EU — that offer goods or services to, or monitor the behavior of, European Union residents and therefore process any of their personal data are subject to GDPR compliance.
Understand the GDPR requirements, such as the extended rights of data subjects and 72-hour data breach notification.
Leverage Netwrix product functionality to implement many GDPR requirements.