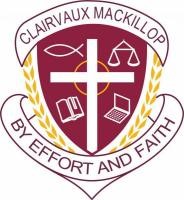 Clairvaux MacKillop College
Australian College Strengthens Security and Mitigates the Risk of Privilege Misuse
150
Employee accounts to monitor
Netwrix Auditor is a powerful solution when you need to get a high-level overview of what's happening across your IT systems. It gives us necessary information instantly when our AD admins make an unauthorized change. This enables us to take proactive steps to prevent negative impact on the overall security and make sure that no sensitive data is compromised.

John Cantarella, Network Manager, Clairvaux MacKillop College
Ensure security of employees' and students' sensitive data.
Reduce risks associated with misuse of privileges.
The software provides us with all necessary information to detect and respond to unauthorized activities before real damage occurs. Thanks to Netwrix Auditor, our IT team now saves time and effort on the retrieval and aggregation of audit data, which used to be a time-consuming process.

John Cantarella, Network Manager,

Clairvaux MacKillop College
John opted for Netwrix Auditor because it was intuitive and easy to implement. The deployment didn't require extra expenses and provided John with all the necessary features for continuous control over critical changes and data access.
Validation of internal controls. John uses Netwrix Auditor to monitor activities of privileged users, including internal staff and contractors, and identify activities that do not comply with internal policies. He uses automatic custom email reports and real-time alerts to stay notified about all critical changes in AD and GPOs and, if necessary, address questions directly to the person responsible for the modification.
Timely detection and troubleshooting of unauthorized changes. Netwrix Auditor provides high-level overview of all critical changes made by privileged users, which enables John to quickly detect and react to suspicious activities, e.g. adding a user to a domain admins group without approval. John uses reports with details about who changed what, when and where with before and after values to prove to College management that there has been no activity that could compromise cyber security.
Key Benefits
Minimized security risks
Continuous control over critical changes and data access
Clairvaux MacKillop College is a secondary school in Upper Mount Gravatt, Brisbane, Australia. With over 1200 students, it is a large college in the Catholic tradition.