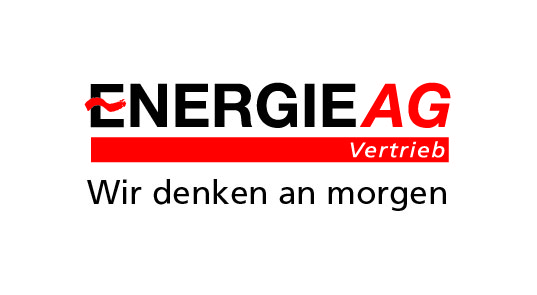 Energie AG Oberösterreich
Energy Supplier Empowers All Employees with Simple Password Management with Netwrix Password Secure
>4 billion
Annual revenue
Our task was to find a solution to share our passwords within and across teams. Netwrix Password Secure was our answer!

Markus Mayrdorfer, Security Engineer at Energie AG Oberösterreich
Energie AG needed a password management solution that would comply with industry standards like ISO 27 000 and NIST. It had to provide secure, central storage of all credential data so IT administrators could know exactly who has access to which credentials and to track who had accessed specific passwords when and why.
In addition, the password management solution needed to support common tasks such as website login for non-administrative employees. Passwords needed to be accessible offline, particularly in remote locations with poor or no internet connection, such as when users are conducting power line maintenance or working in hydroelectric plants. This offline availability was also needed for using OT clients which are not always connected via VPN, and as a backup strategy for emergencies.
In addition, Energie AG needed a solution that could easily import their existing Active Directory users and groups.
Netwrix Password Secure is now in full use by nearly 1,000 employees.
Netwrix Password Secure was the ideal solution for Energie AG Oberösterreich's needs. It offers a holistic approach for using and sharing passwords while maintaining a complete log of access requests. This professional, self-hosted solution has now become essential for secure logins and is used daily across the entire organization. Specific benefits include the following:
Central storage and management of credentials and more — Netwrix Password Secure has streamlined the company's IT infrastructure by providing a central location for managing access to a wide range of applications, from SAP to mobile device management (MDM). Password-protected files that were previously stored in scattered locations can now be quickly found and shared in Netwrix Password Secure. Mission-critical passwords are released only after the need for their use is verified.
Fast rollout — The IT teams were able to easily import AD users and groups. The company began by using Netwrix Password Secure for the IT team, who log on to Netwrix Password Secure using multifactor authentication (MFA) and can store RDP sessions and log in to remote systems with one click. Other departments quickly became aware of the solution's benefits, and Netwrix Password Secure is now in full use by nearly 1,000 employees.
Enhanced user productivity — Business users quickly adopted Netwrix Password Secure and rely on its browser extension to automatically handle their daily logins to websites. The apps for iOS and Android enables employees to quickly view passwords online and offline, as well as create, share and log in while on the road. For instance, service technicians can now leave their laptops in their backpacks while visiting power plants and simply use their mobile phones to securely look up the sensitive information they need, such as the access code for a machine.
Improved security and stronger passwords — With Netwrix Password Secure, Energie AD has been able to easily implement strong password policies that have significantly improved the security and quality of passwords across the company. Employees can easily generate and manage complex passwords securely, and reuse of the same password is now a thing of the past.
Key Benefits
Ensured use of strong, unique passwords
Enhanced user productivity through automated logon and mobile apps
Improved accountability
Simplified the IT infrastructure through central storage
Energie AG Oberösterreich, founded in 1892 and headquartered in Linz, Austria, is a leading energy company with about 5,000 employees. The company covers the entire energy value chain, offering energy-related services, telecommunication products, and integrated waste management solutions that include drinking water, heat and wastewater management services.
Customer: Energie AG Oberösterreich
Industry: Energy & Utilities
Website: www.energieag.at/