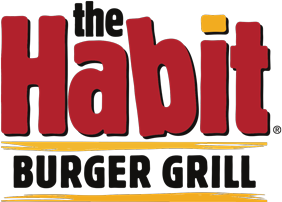 The Habit Burger Grill
The Habit Burger Grill Ensures SOX Compliance and Identifies Security Blind Zones
SOX
Compliance requirements
As a public company, we are responsible to keep the brand at a high level and comply with SOX requirements. It is always important to make sure that regular users do not have access to important financial information or get involved with insider trading. Netwrix Auditor helps us stay secure and compliant, and saves a great amount of time.

Watch full interview:
Improve the security of financial information to ensure ongoing SOX compliance.
Implement the least privilege model.
Netwrix Auditor helps us to become more compliant, because it can show us what everyone has access to. I don't have to manually check every single folder, every single distribution list or every single user permission. It's just overall way better experience for myself being a small IT shop.

Brandan Bieker, Director of IT, The Habit Burger Grill
Identify security blind zones. Netwrix Auditor enabled Brandan Bieker, the director of IT, to shut down the open port on one of the servers and minimize the threat of anybody trying to get into the network.
Monitor SQL Server activity. Now Brandan seamlessly monitors everything done in SQL. He said, "We want to ensure that we have the record, so if auditors ever came back to us and asked what happened on this day, we would be able to run the report and see all the changes made in SQL, see who logged in to the server. If something happens, you need to be able to prove that you weren't negligent."
Verify what contractors are doing. As a public company, The Habit Burger Grill has a vendor who can come in and tune the accounting software, but at the same time the IT team must make sure that the vendor does not abuse the security policiy. With Netwrix Auditor, Brandan can run reports to see when the contractor logs in and what he is doing. Plus, they can also take video and see exactly what is happening on the screen.
Key Benefits
Improved security of financial data
Ensured SOX compliance
Enhanced control over third-party vendors
The Habit Burger Grill is a burger-centric, fast casual restaurant concept that specializes in preparing fresh, made-to-order chargrilled burgers and sandwiches featuring USDA choice tri-tip steak, grilled chicken and sushi-grade albacore tuna cooked over an open flame. In addition, it features fresh made-to-order salads and an appealing selection of sides, shakes and malts. The Habit was named the "best tasting burger in America" in July 2014 in a comprehensive survey conducted by one of America's leading consumer magazines. The first Habit Burger Grill opened in Santa Barbara, California in 1969 and has since grown to more than 150 restaurants in 16 markets throughout California, Arizona, Florida, Idaho, Maryland, Nevada, New Jersey, Utah, Virginia and Washington.