Native Auditing
Netwrix Auditor for Active Directory
Steps
Enable audit policies on the Default Domain Controller Security Policy GPO. Enable the "Audit user account management" audit policy.
Look for event ID 4720 (user account creation), 4722 (user account enabled), 4725 (user account disabled), 4726 (user account deleted) and 4738 (user account changed).
Keep in mind that when you initially create a user account, AD creates the account as disabled, makes several initial updates to it and then immediately enables it. Therefore you will always see a somewhat bogus occurrence of 4722 associated with each new account created.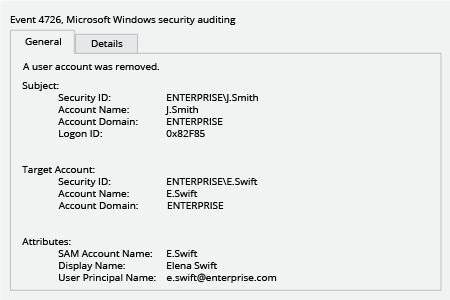 Run Netwrix Auditor → Navigate to "Reports" → Expand the "Active Directory" section → Go to "Active Directory Changes" → Select "User Account Changes" → Click "View".

If you want to get this report by email regularly, simply choose the "Subscribe" option and define the schedule and recipients.