Native Auditing
Netwrix Auditor for Active Directory
Steps
Open the PowerShell ISE → Run the following script, using the –identity parameter to specify the user account that you want to know the password last set date for:
-identity * -properties passwordlastset, passwordneverexpires | sort name | ft Name, passwordlastset, Passwordneverexpires
Review the results in the console: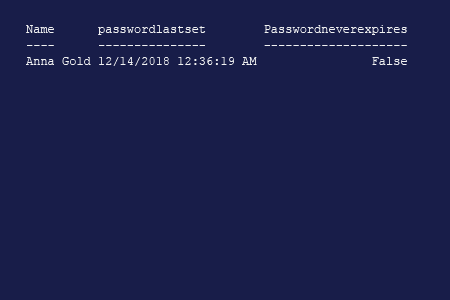 You can export this data to a csv file by adding the command "| Out-File C:\lastpasswordset.csv" to the end of the script.
Run Netwrix Auditor → Navigate to "Search" → Select the following filters:

Data source Equals Active Directory
Details Contains password
What Contains user name (for example, Anna Gold)

Click "Search".

The output is sorted by the "When" parameter, so the top event will show the last password set date and time.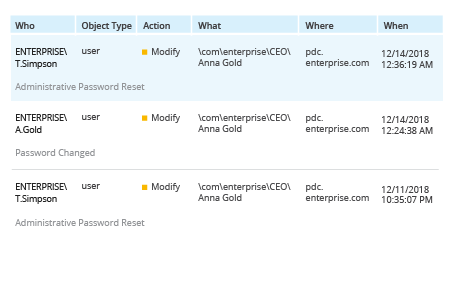 If you want to save this report, click the "Tools" button → Click "Export data" → Choose a file type from the dropdown menu and the path for the file → Click "Export".