Satisfy Your IT Security Needs With
Netwrix Auditor
Netwrix Auditor gives you full control over what's happening across your entire hybrid cloud IT infrastructure. With Netwrix, you can reduce the risk of data breaches by identifying malicious activity and blind spots before your sensitive information is compromised.
Find out how Netwrix Auditor helps in
different scenarios
Ransomware and malicious insiders pose serious threats to the security of your data. So does lack of visibility into access rights, data usage patterns and abnormal user behavior. But don't panic; Netwrix Auditor has your back.
"Netwrix Auditor has removed the blind zones, and now I feel more confident about the security of
my IT network."
Hercu Rabsatt
Director of Infrastructure & Service Management, Mansfield Oil
Invest in visibility now, before you have to pay for
a data breach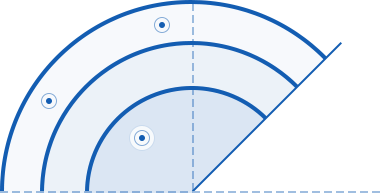 The average data breach costs a staggering 4 million dollars. This figure includes not only direct costs like legal fees and forensics and incident response consultants, but also indirect costs such as business downtime, brand damage and customer loss. An investment in visibility into what's going on across your entire IT infrastructure can pay for itself within 24 hours. Netwrix Auditor improves the security of your data regardless of its location by enabling control over changes, configurations and access in hybrid cloud IT environments.
More than 8,000 companies worldwide trust Netwrix Auditor to harden their data security
"Now, with Netwrix Auditor, the monitoring of user behavior that may impact the security of all our data is organized on a daily basis and is very simple, which allows us to have continuous insight into activities
in the network."
Enrique Martinez,
Information Security Coordinator,
Banco Bandes Uruguay
Read success story